Motorola ZMN6022A 2 Wire Surveillance Kit for use with Motorola XTS2500 Portable Radio

Roll over image to zoom in

---
Description
Motorola ZMN6032A compatible two wire surveillance kit for Motorola XTS, and Motorola APX series radio includes a quick disconnect For discreet communications. Kit also includes kevlar reinforced cable, premium microphone and medical grade coiled acoustical tube.
This lapel microphone for Motorola xts5000 can also be used with the Motorola XTS 3000/5000, Motorola XTS1500/2500, Motorola HT1000/MTS2000, & EF Johnson 5100 Series Radios.
Also compatible with XTS3500, XTS3000, XTS2500, XTS1500, MT1500, PR1500, MTS2000, APX6000, APX6000XE, APX7000, APX7000XE.
Note: This radio earpiece with mic comes with an industry leading warranty against manufacturer defects.
Note: Our WV1-15023X-S is also referred to as a covert earpiece, 2 way radio earpiece, lapel mic for radio, or police radio earpiece.
Recommended for: Police, Fire, Military, Security, Law Enforcement
Kit Requeires a quick release adapter!
Below is a list of popular compatible quick release adapters for this two wire surveillance kit.
Quick Release Adapter Part#WV1-10335X for use with Motorola ASTRO XTS 5000, XTS 3500, XTS 3000, XTS 2500, XTS 1500, MT1500, MTS2000, HT1000, MTX8000, MTX9000, PR1500 Portable Radios.
https://www.wvbandcoms.com/otto-v1-10540-compatible-hirose-quick-disconnect-adapter-for-motorola-xts-3000-xts-5000
Quick Release Adapter Part#WV1-10337X for use with Harris M/A-Com P5300, P5400, P5500, XG-75 Portable Radios.
https://www.wvbandcoms.com/wv1-10337x-quick-disconnect-adapter-for-for-macom-harris-radio-models-jaguar-p5300-p5400-p5500-p7300-xg-75
Quick Release Adapter Part#WV-05030 for use with Motorola APX600, APX6000XE, APX7000, APX7000XE, XPR7550, XPR6550, & MOTO TURBO Portables Radios.
https://www.wvbandcoms.com/v1-11034-6-pin-hirose-adpater-for-motorola-apx-7000-series-radios-wb-wv-0503
Quick Release Adapter Part# K2-ADP-M7 for use with Kenwood NX-410, NX-411, NX-5200, TK-2180, TK3180, TK480, TK481, TK290, TK390, TK380, TK 280/
https://www.wvbandcoms.com/kenwood-nx-5200-audio-adapter
CABLING
Sheathing: Polyurethane
Cabling: Diameter 4.5mm, Earphone cable 3.0mm
SPEAKER
Impedance: 250 +-50 Ohms
SPL: 97 +-3dB
MICROPHONE
Type: Piezoelectric Accelerometer Microphone
Impedance: 250 +- 50 Ohm
Sensitivity: 97 +- 3dB
MECHANICAL
Axial Pull at Microphone: 15lbs
Axial Pull at PTT: 35lbs
Axial Pull at UDC: 35lbs
ENVIRONMENTAL
Operating Temperature: -30 to +75 Celsius
Storage Temperature: -40 to +85 Celsius
RoHS Compliant
Guarantee
12-Months for manufacturer's defects.

Equivalent to: Motorola ZMN6032, Motorola ZMN6032A, Otto V1-10171.

Waveband# WV1-15023X



Download Datasheet
Upgrade to New Comply™Foam Tips
A100 Situational Awareness and N-100 Total Isolation allow the ear to breathe, eliminating discomfort and ear fatigue, while providing unmatched noise isolation. Patented "Dual Layer" technology dramatically increases retention, providing a secure in-ear fit for active users. Utilizing high-tech viscoelastic memory foam, the Comply™Foam Tips are activated by body heat, becoming ultra-soft and remaining comfortable during extended use. Compatible with ALL barbed acoustic tube communication earpieces.



You May Also Like
X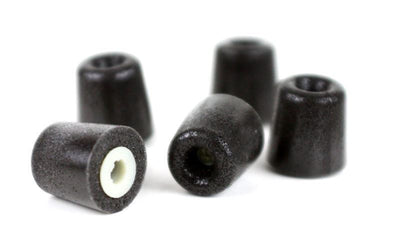 40-10107-21 Military-grade Comply™ Canal Tips 3 Unit Pack.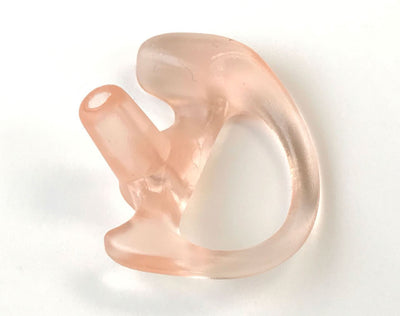 Motorola RLN4761A Ear Insert (Right Ear, Medium)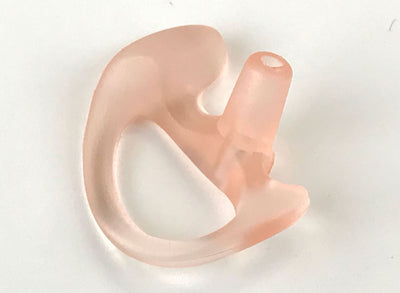 Motorola RLN4764A Ear Insert (Left Ear, Medium)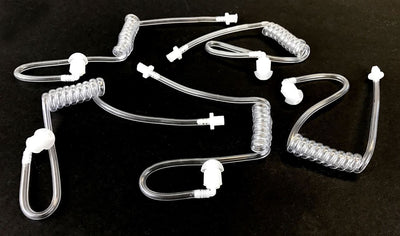 Motorola RLN6242A Quick Disconnect Acoustic Tube (Pack of 5)