In-Ear Tactical Communications Clarus Pro Headset, Dual Comm, For Vehicle Intercom System Military Use
Roll over image to zoom in
---
Description
This In-Ear Tactical Communications Headset system includes the following: 
1 CLARUS ProT Kit: Clarus Control Box, In-Ear Headset with in-ear mic, MBITR/PRC117/152 6-pin cable adaptor. TAN. 
1 Dual Comms Splitter. TAN 

Vehicle Intercom System (VIS) cable adaptor. TAN 
This kit is designed for dual comm communications with the following Radio Interface and intercom system  PTT - 6-pin nexus, Connector for AN/PRC-148, and AN/PRC-152 Nexus Radios.
The CLARUS PRO is a unique noise canceling, hearing protection headset system designed to meet the needs of today's active headset user! Silynx leveraged its combat-proven technologies to defy the convention that electronic hearing protection must be big and bulky or small and fragile! CLARUS PRO is low-profile and environmentally ruggedized to withstand dirt, mud, water, shock, vibration, and any element that would overcome other headsets. Provides active hearing protection (NRR 25), hear-thru capability for situational awareness, and cellphone/mobile audio connectivity. Features voice prompt for low battery warning (battery life = 100 hours).
Dual Comms Splitter Cable for use with CLARUS to enable dual-radio use.
Silynx Adaptor Cable to connect Clarus control box to most military vehicle intercom systems (VIS). The integrated switch enables PTT or open mic functionality.
You May Also Like
X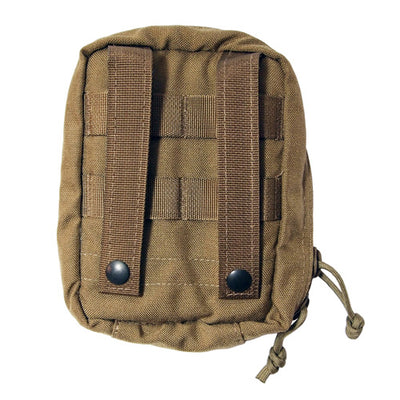 Silynx Utility Pouch