Coyote Brown 3M ComTac VI NIB Hearing Defender No Comms Headset







Roll over image to zoom in







---
This item may be regulated for export by the U.S. Department Of State or the U.S. Department of Commerce.
This item may be regulated for sale to Military, Law enforcement, or other qualified personnel.
Description
NOTE: This is the hearing defender and does not include a lead to an external communication device.  If you need to connect to a two-way radio you need to purchase either a single comm or dual comm headset which you can find here.
Includes: Headset, Spare Ear Gels, ARC Rail Attachments, and Spare Boom Mic Foams
Peltor Comtac VI improves your team's tactical communications with total situational awareness. 
Tactical environments can be full of loud sounds making it hard to hear communication from your team. The ComTac VI uses Omni-directional microphones and high-fidelity speakers that replicate sound clearly and accurately. The microphone is designed to improve speech intelligibility that allows everyone to better understand you leaving no room for inconsistencies.
Hear every word loud and clear with Peltor Comtac high fidelity speakers.
Many military and tactical environments go way above the safe noise range putting your hearing at risk. The environmental listening function's ability to detect and locate the sound. This "talk through" feature allows for safe audio to pass while blocking out harmful noise. A mic found on the headset receives the outside sound and transmit it into the speaker inside your headset.
The level-dependent digital audio circuit senses noise levels above the desired threshold and compresses them to a safe decibel level or amplifies weak sounds to an audible level
Noise Reduction Rating of 23
Peltor Comtac VI provides audio that is optimized for your situation with mapped audio profiles. 
Every mission is never the same the ComTac VI headset offers a new way to adjust the auditory settings of your headset for your mission.
Peltor Comtac (MAP) Mission Audio Profiles
The MAP function provides new advanced ambient listening modes to enhance your auditory performance in five environments. The MAP Profiles have been designed with a variety of combat and combat support operations in mind.
Profile 1: Observation

For standing and sitting still

Profile 2: Patrol

Limits the sound of footsteps, grass, or moving equipment

Profile 3: Conversation

Lowers outside frequencies outside of average speech volume

Profile 4: Comfort

Used for when you're in noise for long periods of time such as a vehicle.

Profile 5: Mic off

Turn off environmental listening features without powering down the headset.
Peltor Tactical NIB Natural Interaction Behavior
Automatically connect headsets when they are within a 5 to 10m radius and loud background noise is detected. You can now listen to important information at any given time allowing 4 team members and 60 people able to listen at a time.
Highlights
Noise Cancelling (IP68) Speech Microphone for Communication in Noise
350 hours of battery life
Noise Reduction Rating of 23
VOX hands-free push to talk
Improved rubber head strap
Note: This hearing defender headset does not come with communication configurations. For comms, look at Comtac V single comm headset here.
Download the 3M Peltor ComTac VI informational brochure here.
Download the Comtac VI User Manual Here 
UPC Code:  00076308944056, 3M Catalog #:  MT20H682FB-09N CY, 3M Stock#:  7100202848, Previous 3M Stock #:  70071732476
NOTE: 
The Dual Frequency version of the NIB wireless technology is intended only for U.S. Federal Government use. Non-U.S. Federal Government end users must use a single frequency version of the NIB wireless technology. 
You May Also Like
X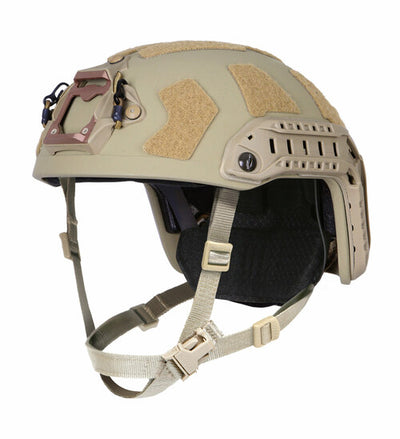 Ops Core FAST SF High Cut Ballistic Helmet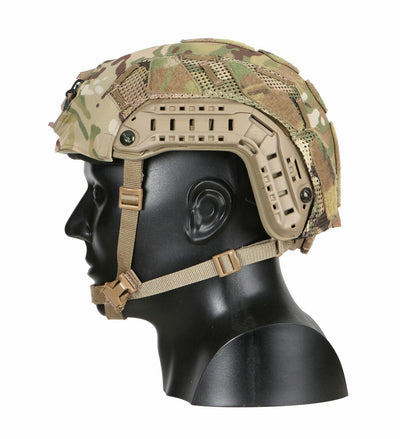 Ops Core Fast SF Helmet Cover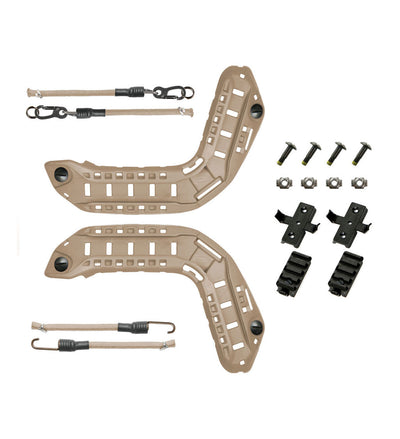 OPS-CORE SKELETON ARC RAILS - FAST MT & SF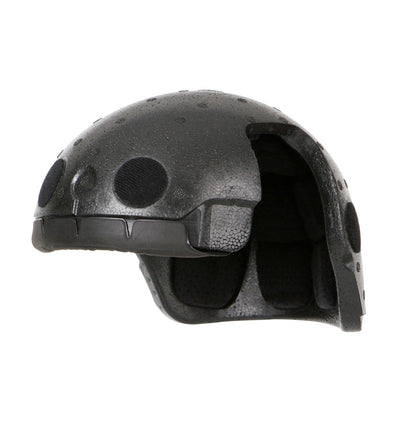 OPS-CORE ACH 360° LINER KIT