3M PELTOR LiteCom FRS Headset MT53H7B4602-NA Neckband
Roll over image to zoom in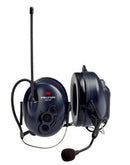 ---
Description
3M Peltor Litecom Wireless Communication Headset
Protective communication solution for hands-free, clear communication in noisy environments
Helps provide hearing protection when exposed to hazardous noise
Analog two-way communication radio with 22 pre-programmed FRS channels
Noise-canceling microphone for clear speech transmission in noisy environments
Push-to-Talk (PTT) or hands-free Voice Operated (VOX) transmit options
Operates on AA batteries or rechargeable NiMH battery pack
Voice-guided headset menu for easy operation
Built tough for the working professional
Comfortable for all-day wearability
3M™ PELTOR™ FRS Headset is a hearing protector with built-in analog two-way communication radio, programmed to operate on the 22 FRS channels. The noise-canceling, voice-operated speech microphone helps enable clear, hands-free communication in noisy environments.
Designed for use in construction, manufacturing, processing, equipment maintenance, crane operations, plant tours, and many other applications in noisy environments, the 3M PELTOR LiteCom FRS Headset helps your workgroup communicate while helping provide hearing protection when workers are exposed to hazardous noise. All settings and controls on the 3M PELTOR LiteCom FRS headset are designed to be intuitively simple.
3M Voice Operated LiteCom Headset
The noise-canceling microphone can be activated by pressing the Push-to-Talk button on the earcup or by using the voice-operated transmission (VOX). As you speak into the microphone, the channel is opened in milliseconds, allowing for near-instantaneous, clear communication in noisy environments. And all of this technology is combined with the professional-grade durability and all-day wearability you've grown to expect from the PELTOR™ Brand.
3M Peltor LiteCom Headset Brochure
3M Communicating from a Distance
You May Also Like
X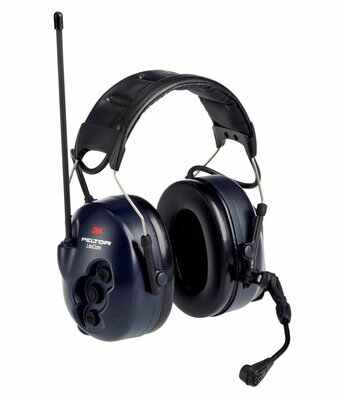 3M PELTOR LiteCom FRS Headset MT53H7A4602-NA, Headband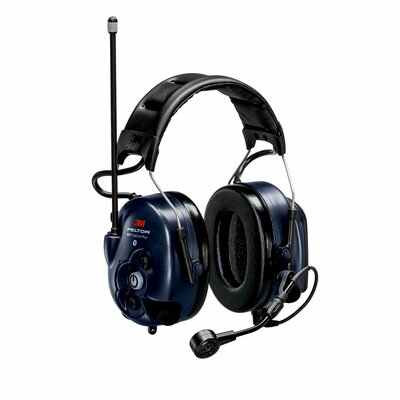 3M PELTOR WS LiteCom Plus Headset MT73H7A4610WS6NA, Headband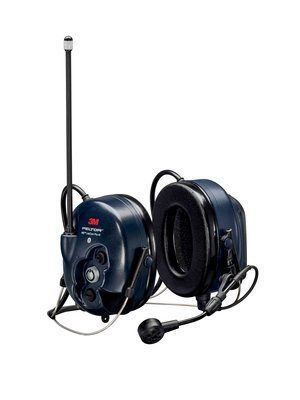 3M PELTOR WS LiteCom PRO III Headset - Neckband - MT73H7B4D10-NA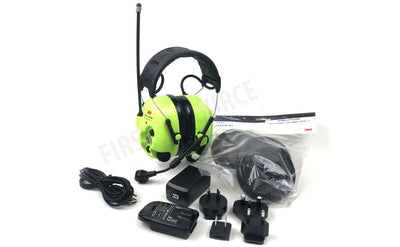 3M PELTOR WS LiteCom PRO III Headset, Headband, MT73H7A4D10NA GB, 1 EA/Case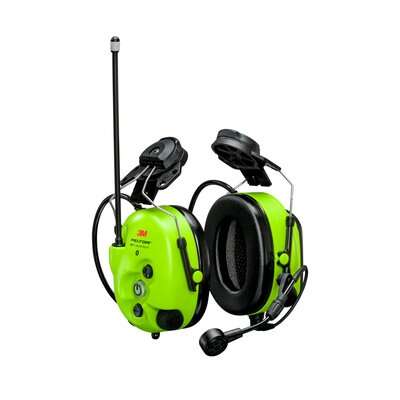 3M PELTOR WS LiteCom Pro III Headset MT73H7P3E4D10NA GB, Bright Yellow, Hard Hat Attached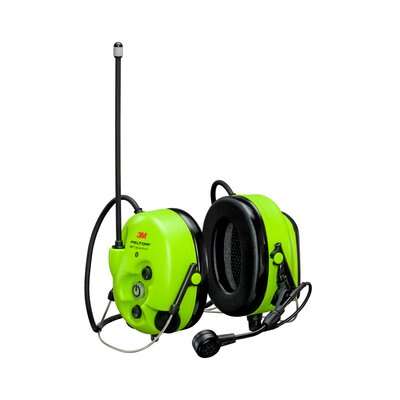 3M PELTOR WS LiteCom Pro III Headset MT73H7B4D10NA GB, Bright Yellow, Neckband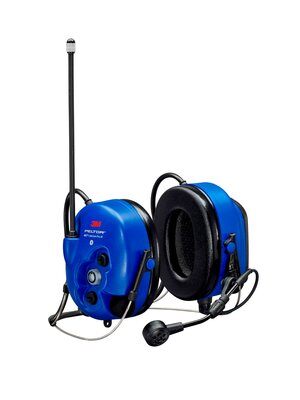 3M PELTOR WS LiteCom PRO III Headset - NeckBand- Intrinsically Safe - MT73H7B4D10NA-50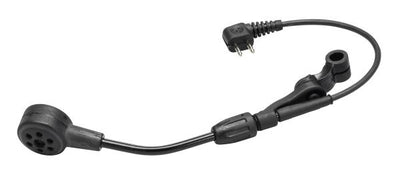 3M™ PELTOR™ Boom Microphone, MT73/1, 1 EA/CS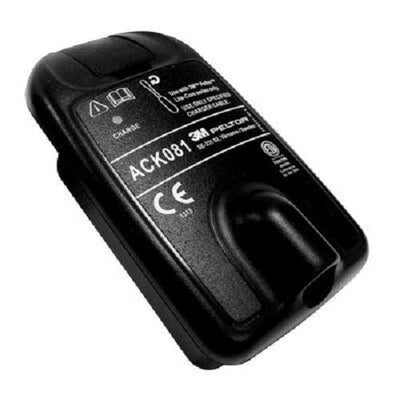 3M™ Peltor™ Rechargeable Battery ACK081
3M™ PELTOR™ Wind Protector, M171/2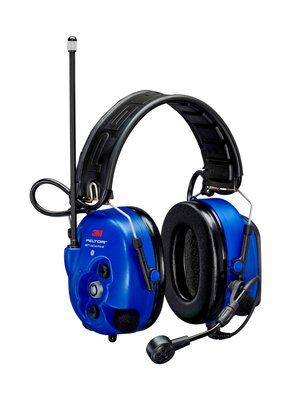 3M™ PELTOR WS LiteCom PRO III Headset - Headband - Intrinsically Safe - MT73H7F4D10NA-50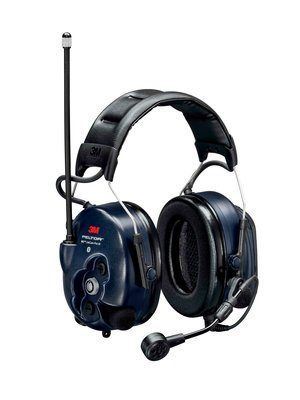 3M PELTOR™ WS LiteCom PRO III Headset - Headband - MT73H7A4D10-NA