3M PELTOR Ground Mechanic Communications Headset MT7H79F-01 GB, Neon Cups 1 EA/Case

Roll over image to zoom in

---
Description
Note: Effective March 5, 2020, this product has been discontinued by the manufacturer 3M corporation and has been replaced by the CH-3 FLX2 Headset
This versatile ground mechanic headset helps provide clear, concise ground crew communications and reliable hearing protection during ground support operations. The soft earcup cushions are filled with liquid foam for extended wear and comfort.
The 3M PELTOR MT™ Series 2-way Communication Headsets are specifically designed for industrial users in noisy environments. Incorporating 3M PELTOR's technology in both earcup design and electronics makes this headset, in conjunction with a 2-way radio, the ideal choice for clear, crisp 2-way communication in noisy areas. Less Noise, More Communication This noise attenuating headset offers the dual benefit of reducing loud sounds that could be harmful to hearing while still allowing workers to communicate with one another. Combined with a 2-way radio, the MT Series headsets enables workers to effectively discuss projects, give on-the-job instructions, and verbally warn co-workers about safety hazards.
Features:
Premier hearing protection and communication solution for high noise environments
Connects to two-way radios for improved communication in noisy environments
Noise-canceling boom microphone enables clear speech transmission in noisy environments
Foam and liquid-filled cushions provide lasting comfort and an effective acoustic seal for long duration wear times
Foldable, adjustable headband provides a comfortable and secure fit, and folds over the earcups for compact storage
Durable plug assemblies
NRR 25 dB*
*The NRR may overestimate the hearing protection provided during typical use. 3M recommends reducing the NRR by 50% for estimating the amount of noise reduction provided.
3M is Leading the Advancement of Hearing Conservation™.
You May Also Like
X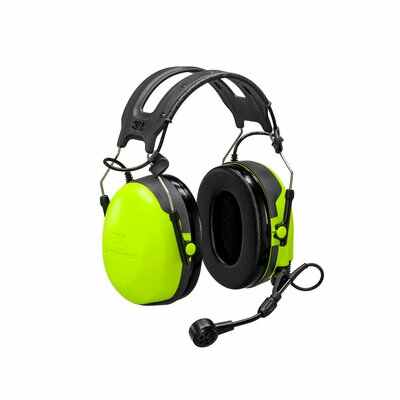 3M PELTOR CH-3 Headset with PTT MT74H52A-111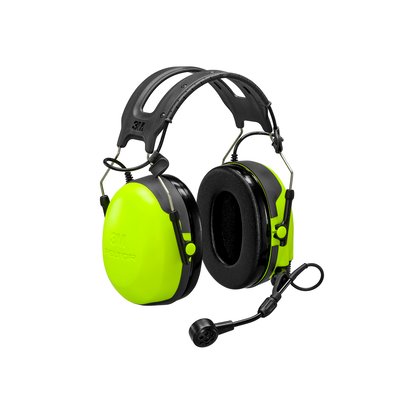 3M PELTOR CH-3 Headset (Requires PTT Adapter) MT74H52A-110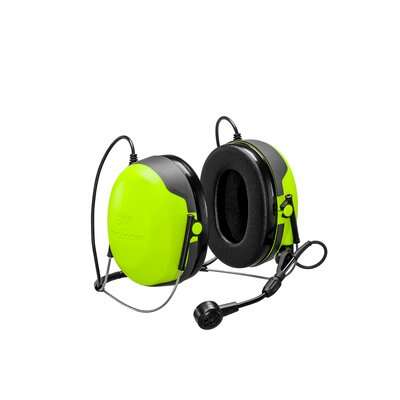 3M PELTOR CH-3 Neckband (Requires PTT Adapter) MT74H52B-110