3M PELTOR CH-3 Headset with PTT Neckband MT74H52B-111










Roll over image to zoom in








---
Description
Great for high noise environments includes 24 Db Noise Cancelation Attenuation Rating
Protective communication solution for hands-free, clear communication in noisy environments

FLX2 connection jack for easy and reliable connection to a wide assortment of handheld devices
Lasting comfort for long-duration wear times
Designed to withstand harsh environmental elements
Water and dust-proof noise-canceling microphone (IP68) for clear speech transmission in noisy and harsh environments
Audio speakers are optimized for speech frequencies and meet the efficiency demands of many of today's digital devices
A Push-To-Talk button is conveniently located on the earcup for easy access
Bright yellow color for enhanced visibility
Flexible yet sturdy neckband design adapts to a wide variety of head shapes and sizes and can be worn with most hard hats
The CH3 provides lasting comfort for long-duration wear times
The 3M™ PELTOR™ CH-3 Headset with PTT is a next-generation protective communication solution that helps workers stay protected in noisy environments while enabling clear communication on their handheld devices. Incorporating the newly designed FLX2 connection jack, the CH-3 headset can be easily and reliably connected to a wide assortment of handheld devices.
The 3M™ PELTOR™ CH-3 Headset with an integrated Push-To-Talk button on the earcup and the FLX2 cable platform is adaptable to a wide assortment of handheld devices and is designed to help provide hearing protection and clear communication in noisy environments. The noise-canceling boom microphone is optimized to clearly transmit the user's voice in high noise areas and is dust and waterproof (IP68). The CH-3 speaker system is optimized for speech frequencies and meets the efficiency demands of many of today's digital devices.
Water and dust-proof noise-canceling microphone (IP68) for clear speech transmission in noisy and harsh environments
The flexible yet sturdy headband design adapts to a wide variety of head shapes and provides lasting comfort for long-duration wear times. The modern earcup design helps the hearing protector withstand harsh environmental elements while the bright yellow color enhances visibility. All critical parts are rigorously tested and are readily changeable without any special tooling.
UPC Code:  04054596695726, 3M Catalog #:  MT74H52B-111, 3M Stock#:  7100205729, Previous 3M Stock #:  UU010249074
3M Peltor CH-3 Headset Brochure
You May Also Like
X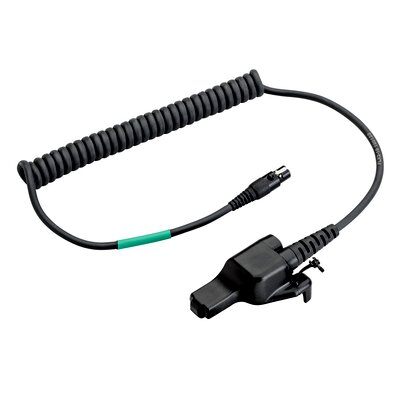 3M PELTOR FLX2 Cable FLX2-18, Motorola XTS Series, 120 ea/Case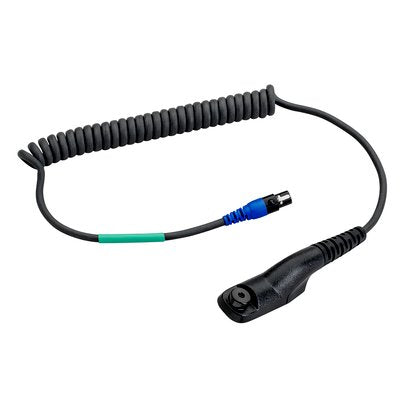 3M PELTOR FLX2-63-50 FLX2 Cable for Motorola APX/XPR Radio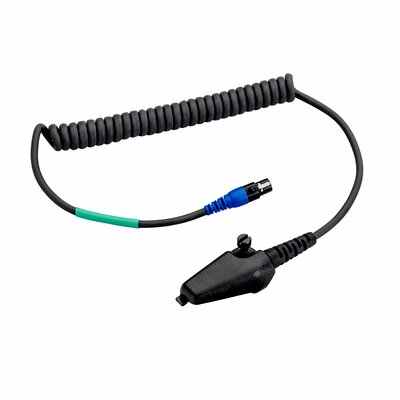 3M PELTOR FLX2-107-50 Flex 2 Cable to Kenwood NX-5000 and CH-3 Headset -111, EX Approved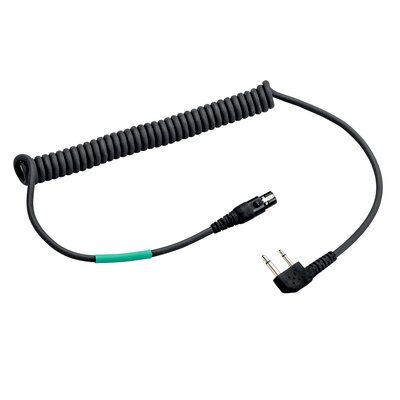 3M PELTOR FLX2 Cable FLX2-35, Icom 2-Pin Angled