3M PELTOR WS LiteCom PRO III Headset - Neckband - MT73H7B4D10-NA

Roll over image to zoom in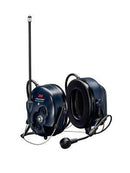 ---
Description
3M Peltor Litecom wireless communication headset

Built-in programmable two-way communication radio allows for clear, hands-free communication in high levels of noise without cumbersome cables or cords.
The headset can be programmed to use up to 70 unique two-way radio channels using analog and/or DMR digital modulation.
Simultaneous, seamless connection to multiple external devices using Bluetooth® technology.
Designed by 3M PELTOR and built tough for the working professional.
Noise attenuating ear cups help provide hearing protection in environments with potentially hazardous noise.
Environmental microphones for level-dependent hearing protection and ambient listening.
Noise-canceling waterproof speech microphone with the voice-operated transmission (VOX) for hands-free operation; helps provide clear communication in noisy and demanding environments.
External jack allows you to connect to a smartphone, radio, shoulder mic, or another external device.
User-friendly controls with the voice-guided menu.
The headset is available in headband, neckband, and hard hat attached configurations.
3M™ PELTOR™ WS™ LiteCom Pro III Headset is a hearing protector with built-in analog and digital programmable two-way communication radio, level-dependent hearing protection, Bluetooth® functionality and a jack to connect to external devices.
The analog and digital two-way radio enables clear, hands-free communication in high levels of noise and integrates seamlessly into your existing two-way radio system.
Bluetooth 

connectivity allows for cell phone connection providing the ability to take calls and stream music.

With Bluetooth® multipoint functionality, workers can be wirelessly connected to two mobile devices. Plus, workers stay protected, aware, and able to communicate face to face while never removing their hearing protection through level-dependent functionality. And all of this technology is combined with the professional-grade durability and all-day wearability you've grown to expect from PELTOR™.
NRR of 28 decibels provides OSHA compliant hearing protection you can trust.
Bluetooth pairing instructions
Download 3M Litecom Pro 3 User Manual 
Additional Product Specifications:  
Attenuation 28DB, 27DB

Battery Life 8-12 Hours 

Bluetooth Capable 

Battery Type Rechargeable Lithium-Ion

Product Color Royal Blue 

Includes VOX function for hands-free use. 

Noise-canceling boom mic 
This Peltor Radio headset can be used with hard hats improving safety in dangerous work environments. 
RECOMMENDED FOR THE FOLLOWING INDUSTRIES: 
Construction

 Design & Construction

Food and Beverage Manufacturing

Automotive

Forestry

Transportation

Mining

Oil & Gas

Chemicals

Military Maintenance

Military Maintenance, Repair, and Operation (MRO)

Pharmaceutical

Primary Metals

Racing
You May Also Like
X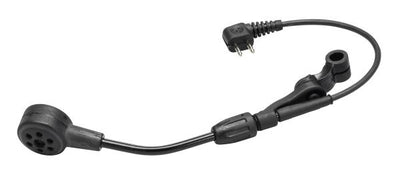 3M™ PELTOR™ Boom Microphone, MT73/1, 1 EA/CS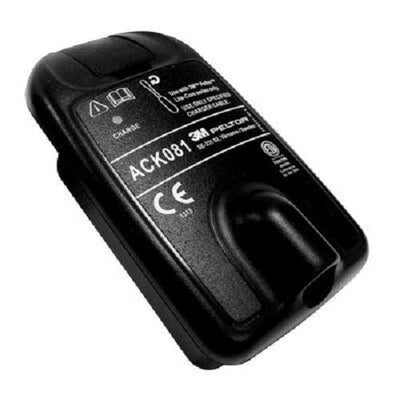 3M™ Peltor™ Rechargeable Battery ACK081
3M™ PELTOR™ Wind Protector, M171/2