The 3M Peltor LiteCom Pro III utilizes Bluetooth® Multipoint Technology, allowing the headset to pair with two Bluetooth® devices simultaneously. The headset prioritizes & coordinates activities from each connected device, which gives the user flexibility to switch between phone calls, 2-way radio communications, or music with ease.
We're going to show you how to easily pair your Bluetooth® devices with the Litecom Pro III in under a minute.
How to Pair Your Devices
Power on your headset by holding the power button down for about 2 seconds.
Short press the power button (1) about 3 times until you hear the headset say "Bluetooth® Pairing" and then press the plus button (2) to enable Bluetooth® pairing mode.
On your cell phone or Bluetooth® enabled device, enter the Bluetooth® list under settings.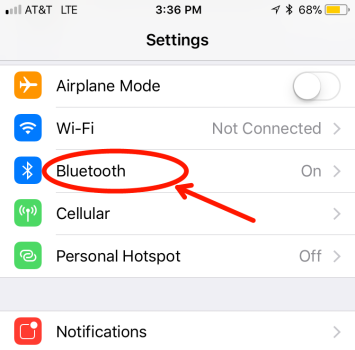 After a few seconds you should see "WS Litecom Pro III" appear under other devices. Tap on the name. If the device has already been paired with your headset, you will find it under My Devices 
If paired successfully, you will hear the headset say "pairing complete"
Upon power up, your headset will now automatically connect to your Bluetooth® device. To disconnect your device from the headset, go into your devices Bluetooth® list, and find WS LiteCom Pro III. Click the icon next to connected. This brings up more options. You can choose either "disconnect" or "forget device".
Disconnect means to temporarily remove the connection between the phone and headset but still keep it in your connections to pair later.


Forget Device means completely remove the device from the headset. You must follow the pairing steps above to re-pair your device if you want to use it again.
Pairing a second device
To pair a second Bluetooth® enabled device to your Litecom Pro III, follow the same instructions as above. Now two devices will connect to your headset and use Multipoint Technology to filter through each device when needed.
Notes:
By default, the headset VOX functionality is disabled when taking a phone call via a Bluetooth® connection. Once the call has ended, VOX will automatically switch back on
To transmit on the two-way radio during a phone call, press the Push to Talk (PTT) button
If the PTT button is pressed during a phone call, your voice will only transmit through the two-way radio & not to the phone call
To activate VOX during a phone call, double press the PTT button. Your voice will then be transmitted to both the two-way radio and the phone call.