3M PETLOR CH-3 Hard Hat Attachment (Requires PTT Adapter) MT74H52P3E-110




Roll over image to zoom in





---
Description
Great for high noise environments includes 24 Db Noise Cancelation Attenuation Rating
Protective communication solution for hands-free, clear communication in noisy environments
FLX2 connection jack for easy and reliable connection to a wide assortment of handheld devices
Lasting comfort for long-duration wear times
Designed to withstand harsh environmental elements
Water and dust-proof noise-canceling microphone (IP68) for clear speech transmission in noisy and harsh environments
Audio speakers are optimized for speech frequencies and meet the efficiency demands of many of today's digital devices
Bright yellow color for enhanced visibility
Flexible yet sturdy hard hat attachment design adapts to a wide variety of head shapes and sizes and fits most slotted hard hats
The CH3 provides lasting comfort for long-duration wear times
The 3M PELTOR CH-3 Headset is a next-generation protective communication solution that helps workers stay protected in noisy environments while enabling clear communication on their handheld devices. Incorporating the newly designed FLX2 connection jack, the CH-3 headset can easily and reliably connect to a wide assortment of handheld devices.

Water and dust-proof noise-canceling microphone (IP68) for clear speech transmission in noisy and harsh environments
The 3M PELTOR CH-3 Headset with the FLX2 cable platform is adaptable to a wide assortment of handheld devices.  The headset is designed to help provide hearing protection and clear communication in noisy environments. The noise-canceling boom microphone is optimizecleanit the user's voice in high-noise areas and is dust and waterproof (IP68). The CH-3 speaker system is optimized for speech frequencies and meets the efficiency demands of many of today's digital devices. The flexible yet sturdy headband design adapts to a wide variety of head shapes and provides lasting comfort for long-duration wear times. The modern earcup design helps the hearing protector withstand harsh environmental elements while the bright yellow color enhances visibility. All critical parts are rigorously tested and are readily changeable without any special tooling.
UPC Code:  04054596695634, 3M Catalog #:  MT74H52P3E-110, 3M Stock#:  7100203635, Previous 3M Stock #:  UU010246922

You May Also Like
X
3M PELTOR WS ProTac XPI Headset Hard Hat Attached MT15H7P3EWS6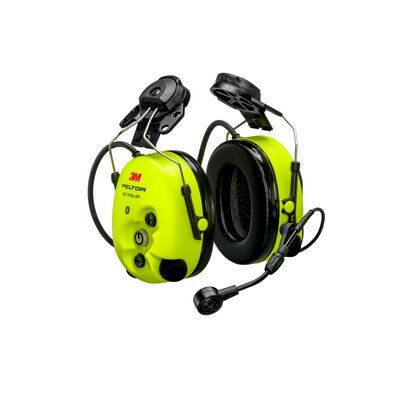 3M PELTOR WS ProTac XPI Headset Hard Hat Attached MT15H7P3EWS6-111, FLX2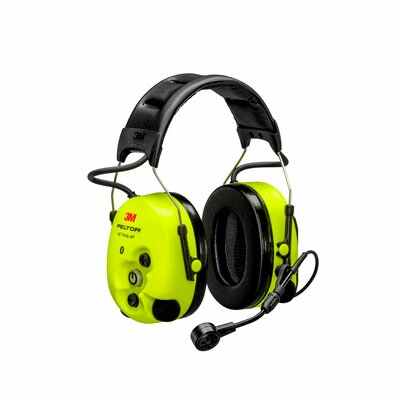 3M PELTOR WS ProTac XPI Headset Headband MT15H7AWS6